God's radical hospitality crosses borders
We owe everything to God… every breath, every morsel of food, every delight. Instead of showing gratitude, we responded with cosmic rebellion (Romans 3). But rather than banishing us from His presence forever, God became man to live the life we should have lived and die the death we should have died. Crossing barriers, the divine became human, the perfect bore sin, and the Word became flesh (John 1). Today, he continues to work across ethnicity and culture to make a people for himself from every tribe and tongue (Revelation 7).
Who are internationals?
Like all of us, internationals are more than their culture, more than their citizenship status, and more than what they produce. They are image bearers… fellow image bearers, and their unique ethnicities, cultures, and movements across the globe contribute to God's kingdom building plan (Acts 17:24-27).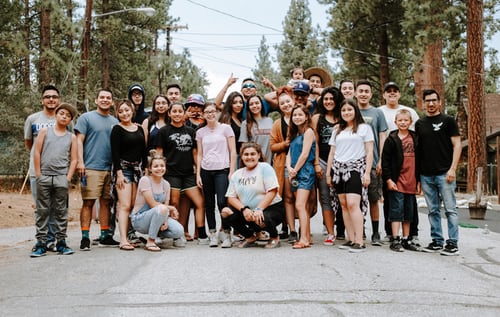 Invest your life
Have you ever longed for something more than the shallow dreams this world has to offer?  We would love to have you join us as we give ourselves away for joy that cannot fade (Psalm 16:11). You don't have to be a cross-cultural expert nor quit your day job to make a difference. International Link provides many different service opportunities, so see how you can join our team today!
Apply now
See opportunities
Internationals in the Augusta metro